311 Grattan Street,
Melbourne,
VIC, 3000
Welcome to HealthSmart Pharmacy VCCC
Opening our doors in 2016, HealthSmart VCCC strives to provide excellent customer service and satisfaction.
We offer compounding services to patients of the surrounding hospitals and specialist clinics, utilizing David and Tom's combined 14 years of compounding experience to produce very high quality products, at very affordable prices.
We pride ourselves on being able to make anything!
HealthSmart VCCC was successful in procuring one of the state governments Supercare Pharmacy Initiative sites, now operating 24 hours a day, 7 days a week, including public holidays.
We are able toprovide around the clock healthcare to the community, utilizing a free nursing service between 6pm and 10pm.
Don't hesitate to come in and say hello to the team at HealthSmart Pharmacy VCCC, we offer a variety of services all of which are designed to improve your health outcomes.
Alternatively, if you don't live locally or would prefer the convenience of delivery we can offer you an express post service for prompt next day delivery.
We are open 24 hours a day,
7 days a week, 365 days a year!
Pharmacist Administered Vaccinations - Book Online Now
Influenza, Whooping Cough, Measles Mumps Rubella (MMR), Meningococcal ACYW and Covid vaccines can be administered by our specially trained pharmacists without a prescription. Bookings are required.
There is a $16.50 booking fee for Royal Womens' patients at VCCC for Whooping Cough & Flu. VCCC is no longer offering a free service for pregnant patients.
$49.50 for Whooping Cough
$49.50 for MMR
$77 for Meningococcal ACYW
$27.5 for Flu
$330 for Herpes Zoster (Shingrix)
$221 for HPV (Gardasil-9)
Free for Covid
This service is also available at our Victoria Parade & Box Hill stores.
Medicare Card and ID (drivers license or passport) will be required at your appointment.
Appointments are required for all vaccines.
We carry a diverse range of products in store. Some of the more popular ranges we carry include: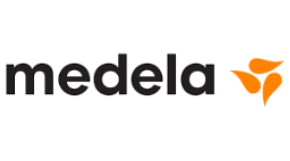 Some of our pharmacies key services/offerings
Can't get to us? No problems, we will come to you! If you would like your medicines delivered please just call the pharmacy on 03 9045 9777. Same day delivery for CBD orders before 1pm weekdays - $8.00 Express postage - next business day delivery for all other orders - $12.30 Weight restrictions apply.
Weight Loss Advice & Support
Obesity is an increasing concern within our community. If you would like advice and guidance on what works best please speak with one of our pharmacists.
A MedsCheck is where your pharmacist meets with you to review your medicines then discusses questions you may have and advises on any improvements. Following your MedsCheck, you, our pharmacist and your doctor can develop a plan to help you get the best health results from your regular medicines.
If you're having trouble with your blood sugar - come in today and talk to us. Our pharmacists are experts in diabetes care. We will help you understand the reason for your medicines, how they benefit you and how you can take control of your diabetes. It's all about better blood sugar and better long term benefits for you.
Absence from work certificates
If you are too sick to go to work and can't get into your doctor, we can provide you with a 1 day absence from work certificate.
As we are a 24 hour pharmacy we stock Lagevrio (molnupiravir) and Paxlovid (nirmatrelvir & ritonavir) at all times. These are prescription only products. Call us to organise non contact supply.
FREE Nursing Clinic – 6pm to 10pm, 365 days a year
Healthsmart VCCC nursing clinic is managed by a Registered Nurse and is available to everyone. Consumers do not need an appointment or a Medicare card and the consultation is free of charge.
Worker's Compensation & TAC Billing Services
We offer direct billing on approved worker's compensation & TAC claims. Avoid the inconvenience of having to personally claim money back from insurers and let us do it for you.
Weekly Medicines Packs (Dose Administration Aids)
If you or a loved one are taking multiple medications and are concerned with getting it all right we can help. A Websterpak organises all of your weekly medication doses into one pack. It organises your doses for each day and each time of day and takes the stress out of managing complex medication regimens.
NDSS – National Diabetes Services Scheme
We are a National Diabetes Services Scheme (NDSS) Access Point. We can provide subsidised insulin needles, pump consumables and blood testing strips on your NDSS membership.
Inhaler Technique Assistance
Do you suffer from Asthma? Want to breathe with ease? Talk to us about your Asthma medicines. Our pharmacists are experts in how to use Asthma inhalers and other asthma medicines. Often, the slightest improvement in your technique can make big differences in your Asthma control!
Are you on many medicines? Take the confusion out of your medicines with HealthSmart Pharmacy Victoria Parade. For free, you can sit down with one of our expert pharmacists who will review your medicines. They will help you know your medicines better and address any concerns you have. It may even mean simplifying the number of way you take your medicines. Call the Pharmacy to book your free appointment.
Consumer Medicines Information
Medicines can be confusing. Our pharmacists are experts in medicines advice, especially when it is a new medicine. We can help get you started with your medicines and even if you've been on them for a while - we'll provide you with printed medicines information - best of all it's FREE!
Blood Pressure Monitoring
High blood pressure is often called the 'silent killer'. We can help you keep track of this with our Blood Pressure monitoring service. Come in as often as you like and we can even give you a print out of your results to take to your doctor.
We supply a diverse range of Veterinary Medicines in store. Ask our friendly team for further information.
Specialised Compounded Medicines
We offer a full compounding service to prepare specialised tailored medicines and products that are not available in 'pre-made' or 'proprietary' forms.
Our pharmacy is open 24 hours a day, 7 days a week including all Public Holidays. We are able to provide round the clock healthcare to the community.
Thomas Mackintosh & David Froon
Both David and Tom worked with HealthSmart for a number of years before taking on the responsibility of owners at HealthSmart Pharmacy VCCC, located inside the new Victorian Comprehensive Cancer Centre.
Don't hesitate to come in and say hello to the team at HealthSmart Pharmacy VCCC, we offer a variety of services all of which are designed to improve your health outcomes.